TAL 18 / MAPSTATION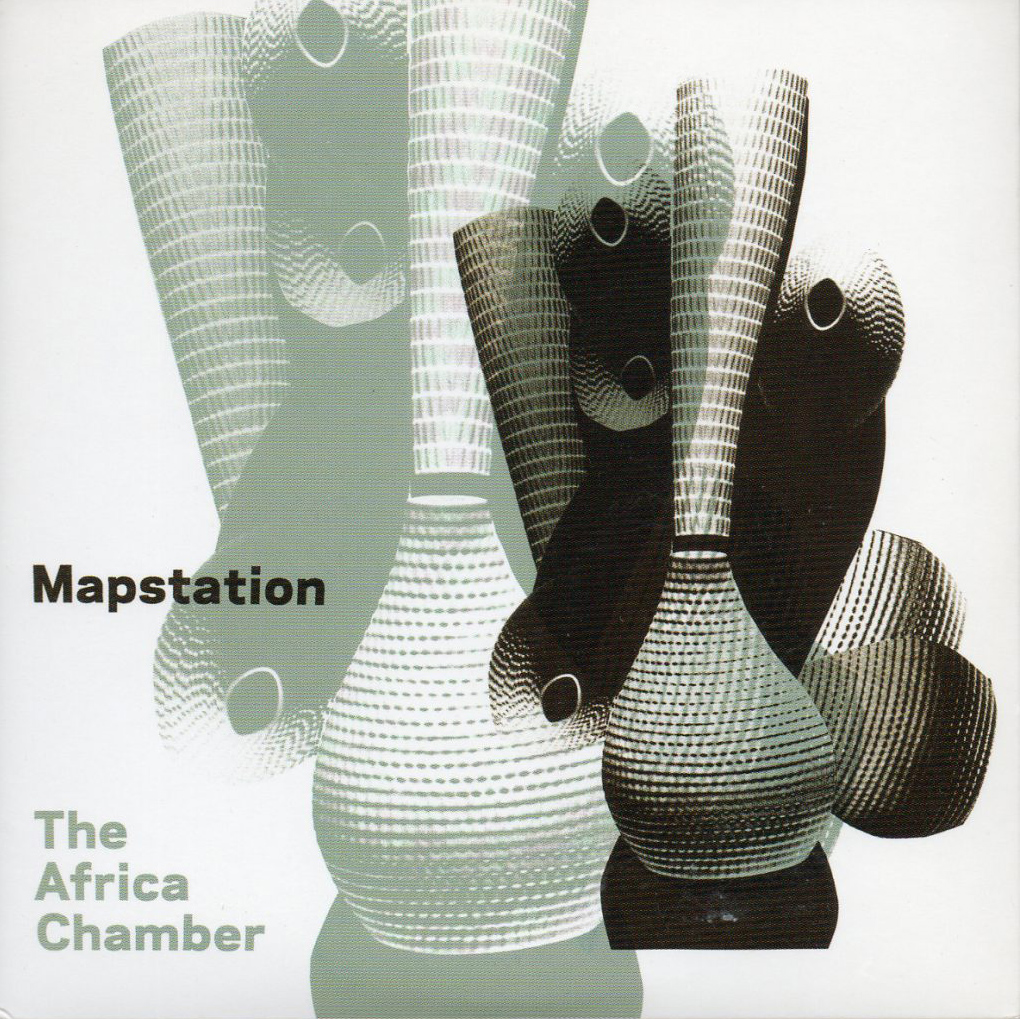 TAL18
MAPSTATION
The Africa Chamber
DL
Release: 4 October 2019
Mchiki Cha 3:32
Unitel 2:43
Cobra 2:03
Ensemble Of Four 0:27
Bells And Lions 3:41
The Protector 6:34
My Son The Dancer 1:48
Darkheart 3:15
Carmel 2:44
Work Song 4:39
Nocturama 0:33
Return Of The Hunters 5:27
After All This Freedom 3:45
Three early MAPSTATION releases available digitally for the first ever time on our favourite service.
---
Cover: Formenpark Gestaltung, Jens Reitemeyer, Stefan Schneider
Drums: Thomas Klein
Mastered by Stefan Betke
Percussion, Piano, Electronics: Stefan Schneider
Percussion, Voice: Nicholas Addo-Nettey
Producer: Stefan Schneider
Trombone: Annie Whitehead
---
This is the third album by Mapstation. Since 2001, Stefan Schneider has been working under this moniker. Nevertheless, this new release marks a premiere for the Dusseldorf-based artist: it is the first album produced by Schneider himself. Delving deeper into the sounds and subjects already explored on his previous outings, Map Of Africa (2002) and Loin D'Afrique (2006), this record expands on Mapstation's tentative love and study of the African continent. Like his earlier aural collages, The Africa Chamber treats this region not only as a geographic location, but also as a symbol of unknown terrain, of distant shores awaiting our exploration. Unfettered by the fetish of authenticity, but rather bolstered by various encounters on neutral, diasporic grounds like European Internet cafes ("Unitel"), African beauty parlors ("The Protector") or folkloristic kitsch figurines ("Return Of The Hunter"), Schneider prefers an associative approach to music. His Africa Chamber becomes a fanciful wunderkammer of would-be African sounds. In this spirit, the album retraces the subconscious cultural amalgamations that shape our contemporary mainstream culture and reciprocal influences, from the digital replication and recreation of jungle ambience for the Antwerp Zoo ("Nocturama") to the illustrated Swedish porcelain gracing the cover, heavily influenced by African art. In a fitting twist, Schneider's inimitable Mapstation sound, conjuring up broad and expansive soundscapes from a bare minimum of synthesizer arpeggiator, has started to incorporate more and more analog percussion for a coarser, less predictably-textured sound. Amplifiers are miked up. Distortion, overamplification and feedback claim their rightful space. Besides a plethora of percussive hollow-ware like vases or pitchers and prepared piano passages — recorded in the studio of Dusseldorf-based pianist and composer Volker Bertelmann aka Hauschka — the album relies mainly on digital synths, reawakened and injected with new warmth. Continuing his tradition of collaboration, Schneider also invited an eclectic range of master musicians to join him on this sonic journey. Annie Whitehead, on-stage staple of Robert Wyatt, Afrika Express/Damon Albarn or James Blood Ulmer and a welcome addition to Schneider's previous album, fleshed out two tracks with her spellbinding trombone. Nicholas Addo-Nettey also contributes percussion (he played alongside Tony Allen for the seminal Fela Kuti Band in the 1970s). Drummer Thomas Klein (Kreidler) completes Mapstation's trio of collaborators.
---
Originally issued in 2009 on Vinyl and CD and out of print since. The album has unfortunately gotten lost in the demise of Scape records. Most tracks here are featuring high spirited performances of former Fela Kuti Africa '70 percussionist NICHOLAS ADDO – NETTEY. THOMAS KLEIN of Kreidler is on drums. The digital reissue includes eight non album extra tracks which were reorded at the same time.